Meet our Tampa Family and Cosmetic Dentist
Dr. Vijay Patel is committed to providing excellence in dentistry, and stands out as a leading dentist in New Tampa. The doctor uses the latest in dentistry techniques to provide you with a beautiful and healthy smile. Additionally, Dr. Vijay Patel believes strongly in education to prevent oral health problems before they occur, and makes sure to keep patients fully informed about their dental health.
Dr. Vijay Patel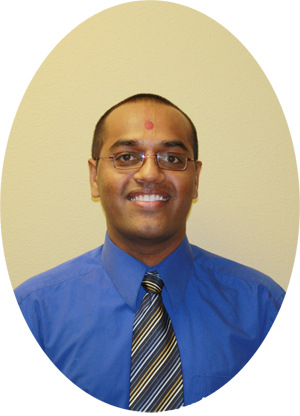 Dr. Vijay Patel was born in India and raised in Tampa, Florida. He received his undergraduate degree in Biology at University of South Florida and graduated from the Howard University Dental School in 2006.
Dr. Vijay Patel thrives to provide the highest quality care with exceptional customer service that will exceed your expectations. He will listen to all your questions and concerns to ensure he provide the treatment that is most important to you. Dr. Vijay Patel practice philosophy is to develop long-lasting, health-centered relationships with his patients based on trust, integrity, and honest communication.
Dr. Vijay Patel enjoys spending time his family, going to the church, playing volleyball and attending sports events.